Comforth Mask Machine
Sale price

$141.00
Regular price

$141.00
(/)
Free 1-3 day delivery with UPS
Best-selling DIY mask machine in Europe
DIY face masks in no time!
Make effective face masks at home easily, quickly and sustainably with ingredients of your choice. With the Comforth DIY Mask Machine, you can make your own face masks from fruits, vegetables and much more, which 100% naturally provide effective benefits suited to your skin. With the Comforth Mask Machine your skin gets exactly the care you want completely free of harmful chemical ingredients, parabens and E-numbers.
✓ Make face masks at your convenience
✓ Select ingredients yourself as needed
✓ Easy and fun to use
✓ Save money on expensive, ready-made masks
✓ Finished mask in 5-10 minutes
1 Comfort Mask Machine

32 collagen pills*

1 user guide

1 mask mold

1 measuring cup

1 cleaning brush

* More collagen pills can be purchased afterwards here.
We offer quick and seamless delivery with UPS. The expected delivery time is 1-3 working days. Orders placed within 14:00 are sent the same weekday.

By virtue of our 100% satisfaction guarantee you have a 100-day right of cancellation. If you inform us that you want a return, you have a further 14 days to send the product. You can buy a return label from us which costs EUR 6,5. The money will be deducted from the final amount repaid when the package arrives at our facility.
Comforth Scandinavia is a Danish, family-owned company established in 2020. Our products are of the highest quality and our service is top notch, which is reflected in our good reviews. Products from Comforth is for anyone who want to look and feel like the best version of yourself.

If you have any questions, please feel free to contact us at support@comforth.com.
WHY COMFORTH SCANDINAVIA?

Comforth Scandinavia is a Danish, family-owned company established in 2020. Our products are of the highest quality and our service is top notch, which is reflected in our good reviews.

Our products are for you who wants to feel and look your best every day.

If you have any questions, you are welcome to contact us at support@comforth.com.
Comforth Mask Machine
Sale price

$141.00
Regular price

$141.00
Choose options
32 Collagen pills for Mask machine
Included with the Comforth Mask Machine
Contains an additional 32 collagen pills so you can make 32 additional masks.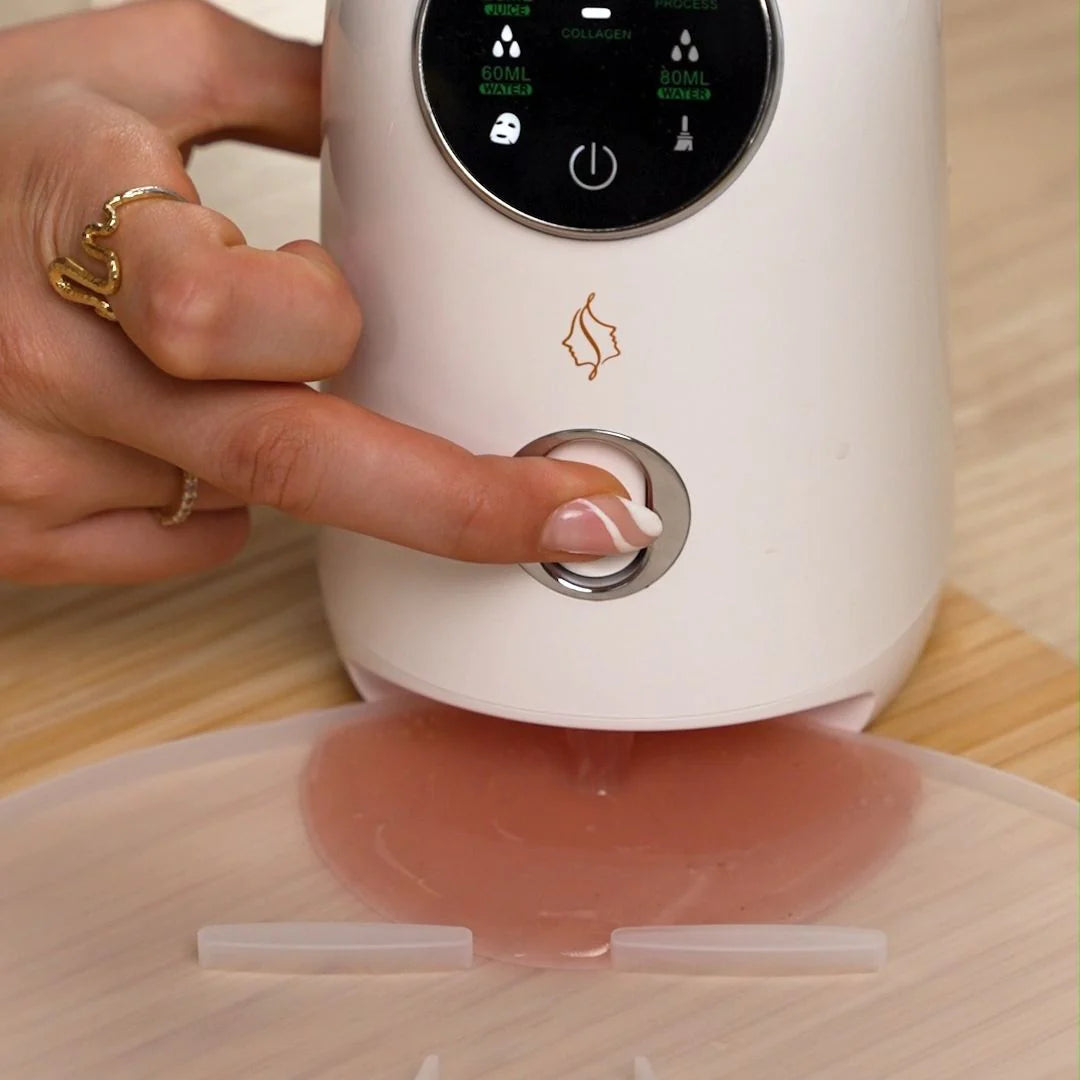 ✔️ Clean and safe skin care
Nature is a pure treasure chest of effective ingredients that are full of vitamins, minerals and enzymes. With a Comforth Mask Machine you get rid of synthetic ingredients in your skin care. It also reduces the risk of skin irritation and allergic reactions.
✔️ Easy and quick
The Comforth Mask Machine is easy to access and the LED display guides you through the process. The mask takes 5 minutes to make and must then dry for another 5 minutes. The machine has an automatic cleaning function, so you avoid making the entire kitchen dirty.
✔️ Cheap and effective
A masks is made with water, ingredients of your choice and one collagen pill, which allows full absorption of the ingredients and adds intense moisture to the skin. That way, you can affordably make face masks that are just as effective as the masks you buy in stores.
✔️ The perfect gift
The Comforth Mask Machine offers a delightful and creative way to bring the spa experience right to your home. Whether you're using it with your partner, a friend, or a family member, it's an ideal choice for a shared at-home bonding experience. Additionally, it makes for a wonderful gift, particularly for those who have a passion for DIY endeavors.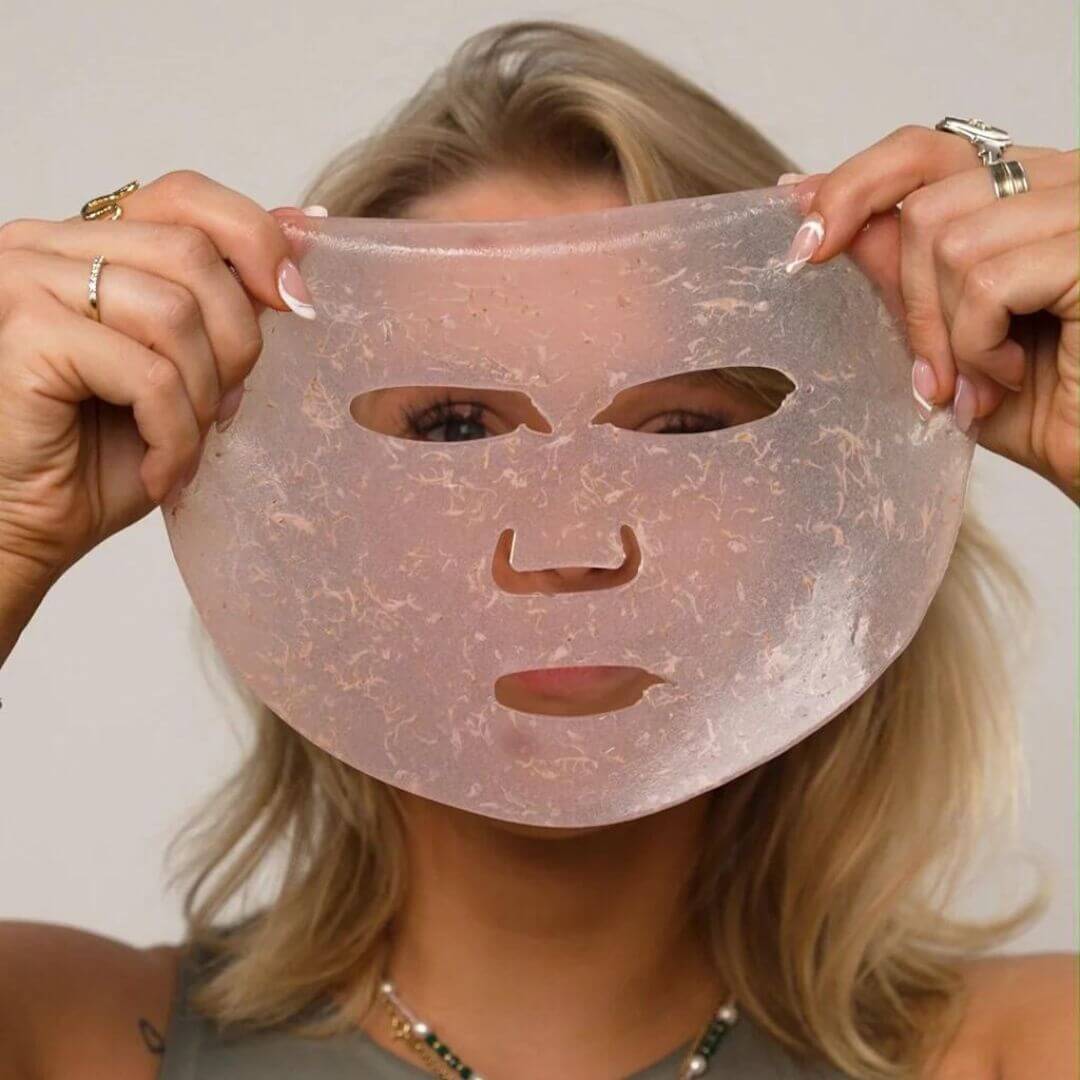 When you make your own face mask, you are absolutely sure that it is 100% free of parabens, perfume, dyes and harmful chemicals.
IT'S THAT EASY...
HOMEMADE FACE MASK WITH 3 EASY STEPS:
1.
Add Ingredients
It is entirely up to you which natural ingredients you want to use!

2.
Add Collagen Pill
The collagen holds the mask together and adds moisture to the skin.

3.
Voila! Your Own Face Mask!
After 5 minutes, your own homemade face mask is ready to use.
HOW IT WORKS
The Comforth Mask Machine transforms any liquid mixture into an effective, solid face mask packed with natural nutrients. When the ingredients are poured into the machine, they are mixed and heated in the machine, which takes approx. 5 minutes. The mixture is then discharged into the mask mold, where it distributes evenly, cools down and solidifies into a face mask that fits the face perfectly and is easy to put on. The mask is elastic and firm, so it doesn't break when you pick it up.

The only limit is your imagination when selecting ingredients, and due to the machine's advanced technology, you are guaranteed a good result every time - no matter what you put in. Remember, however, that the machine does not press fruit and vegetables itself - you have to do this yourself beforehand.

Once the mask is made, you can easily clean the machine using its automatic cleaning program. We recommend that you always start the cleaning program immediately after use.

Further down the page you can read about some of the most popular ingredients and their benefits. In addition, a detailed English manual is included, which guides you through the process and contains ideas for ingredients.

Tip: You can make several face masks at once and store them in the fridge. That way, you can effectively make lovely face masks for the whole week, ready to use whenever you need.
Great ingredients for your skin
Almost anything you find in your kitchen and fridge can be used in a face mask. Many of the same nutrients in our food that benefit the body also benefit our skin. When you make your own face masks, you get access to all these nutrients in the cheapest and most effective way. You also minimize waste in the form of plastic and fabric masks.

If you are in doubt as to whether an ingredient is suitable, you can always do a quick Google search - or look in the product's manual for inspiration. Listed below are some of the most popular ingredients that can be used in a homemade face mask:
Cucumber: Reduces under-eye circles, swelling and puffiness
Strawberry: Contains salicylic acid, which is reduces pimples and blemishes
Lemon: Has a whitening effect due to vitamin C and citric acid
Honey: Antibacterial and fights pimples and redness
Aloe Vera: Soothes the skin and relieves redness and irritation
Yoghurt: The lactic acid reduces discoloration and evens out the skin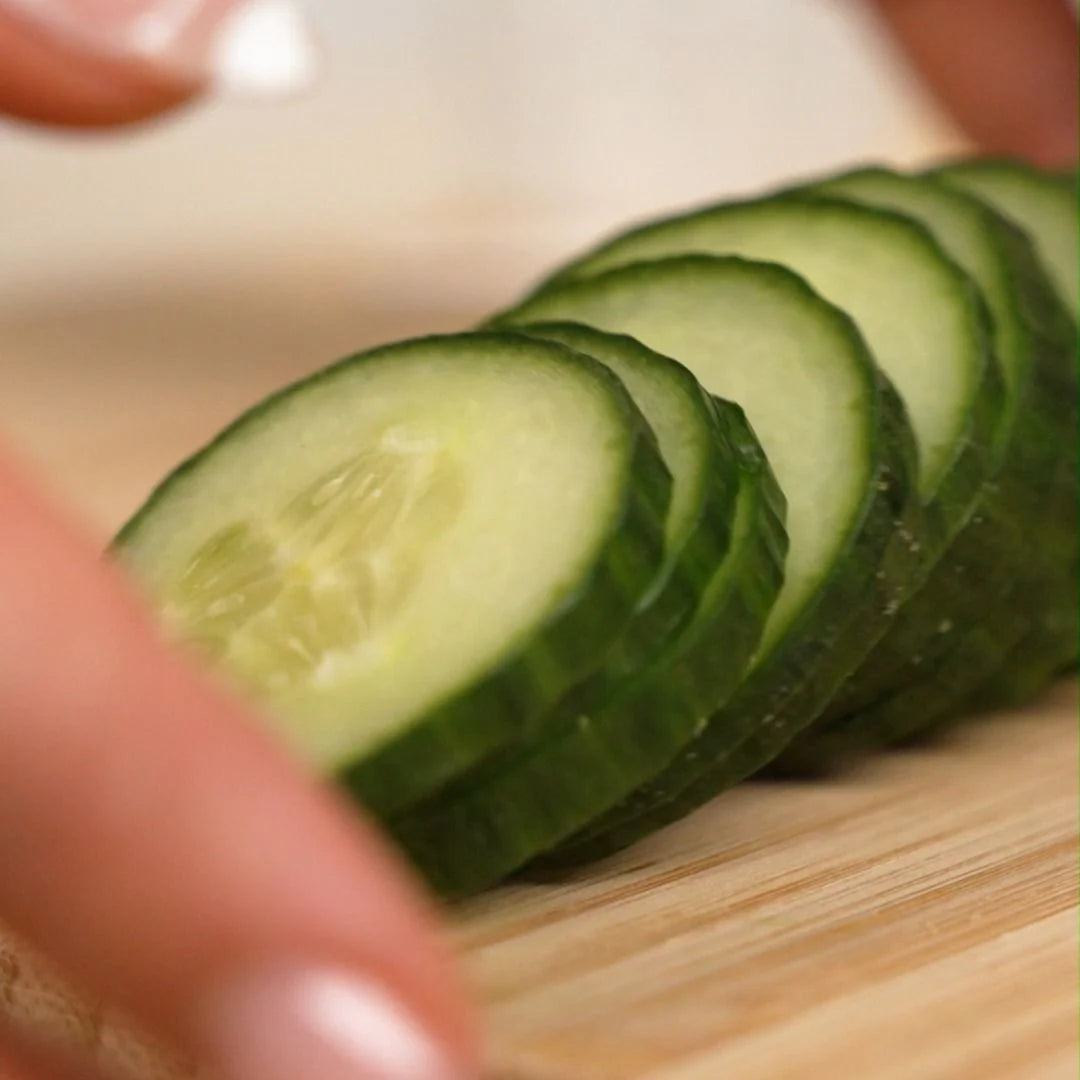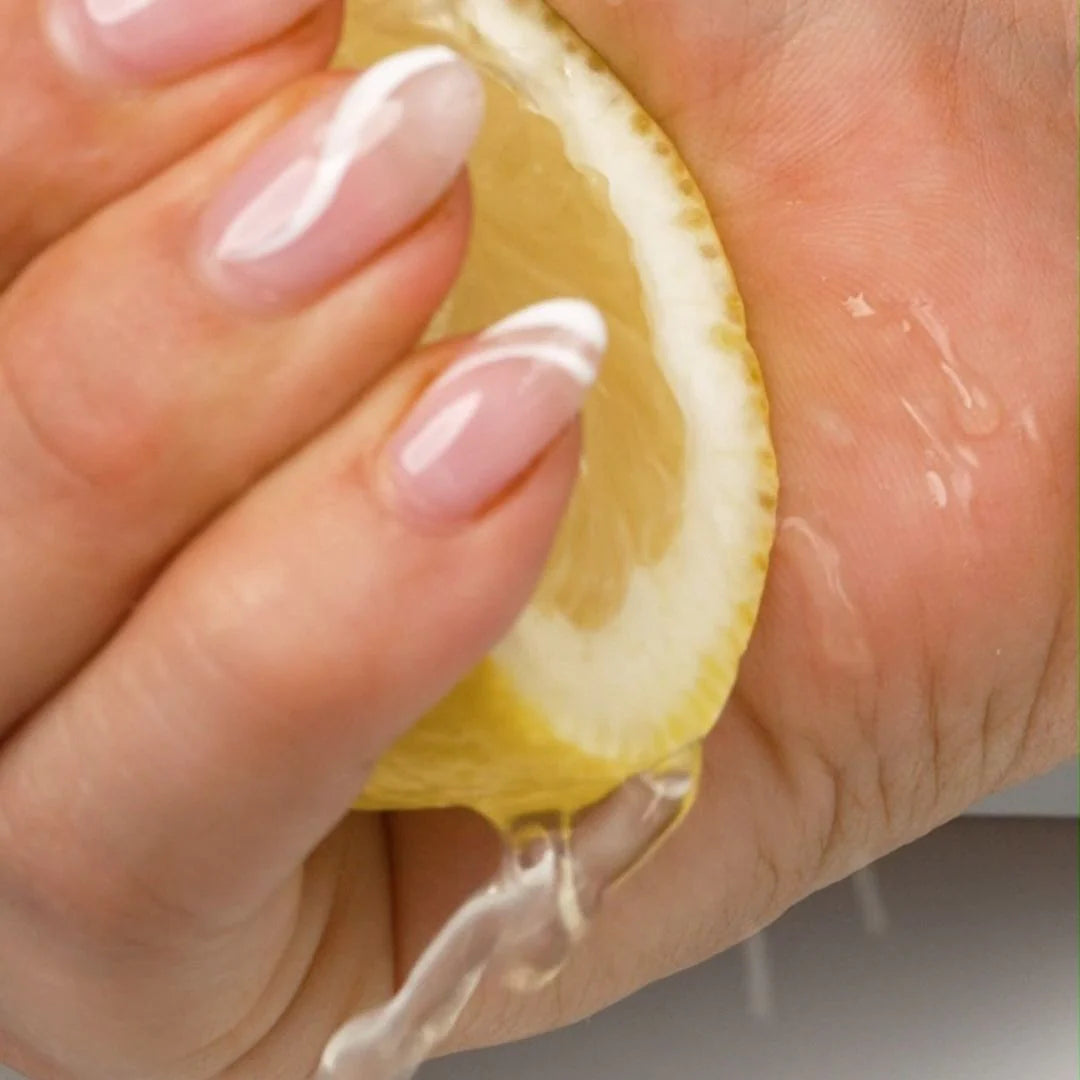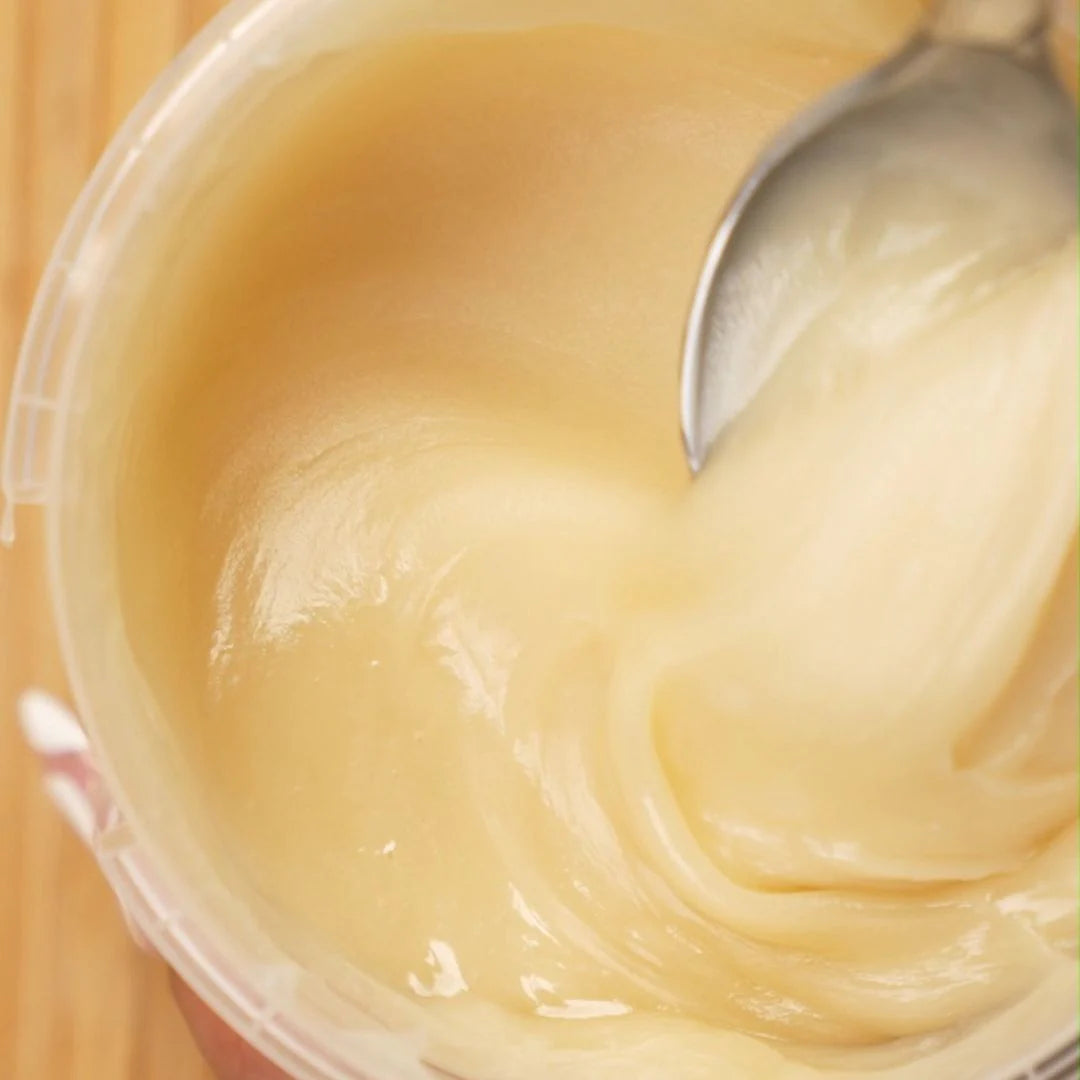 NOTE: The ingredients should be as liquid as possible so that the machine does not stop. Therefore, squeeze fruit and vegetables into juice before use. If you choose to use a more viscous ingredient such as honey, remember to mix it up with equal parts water before adding it to the machine.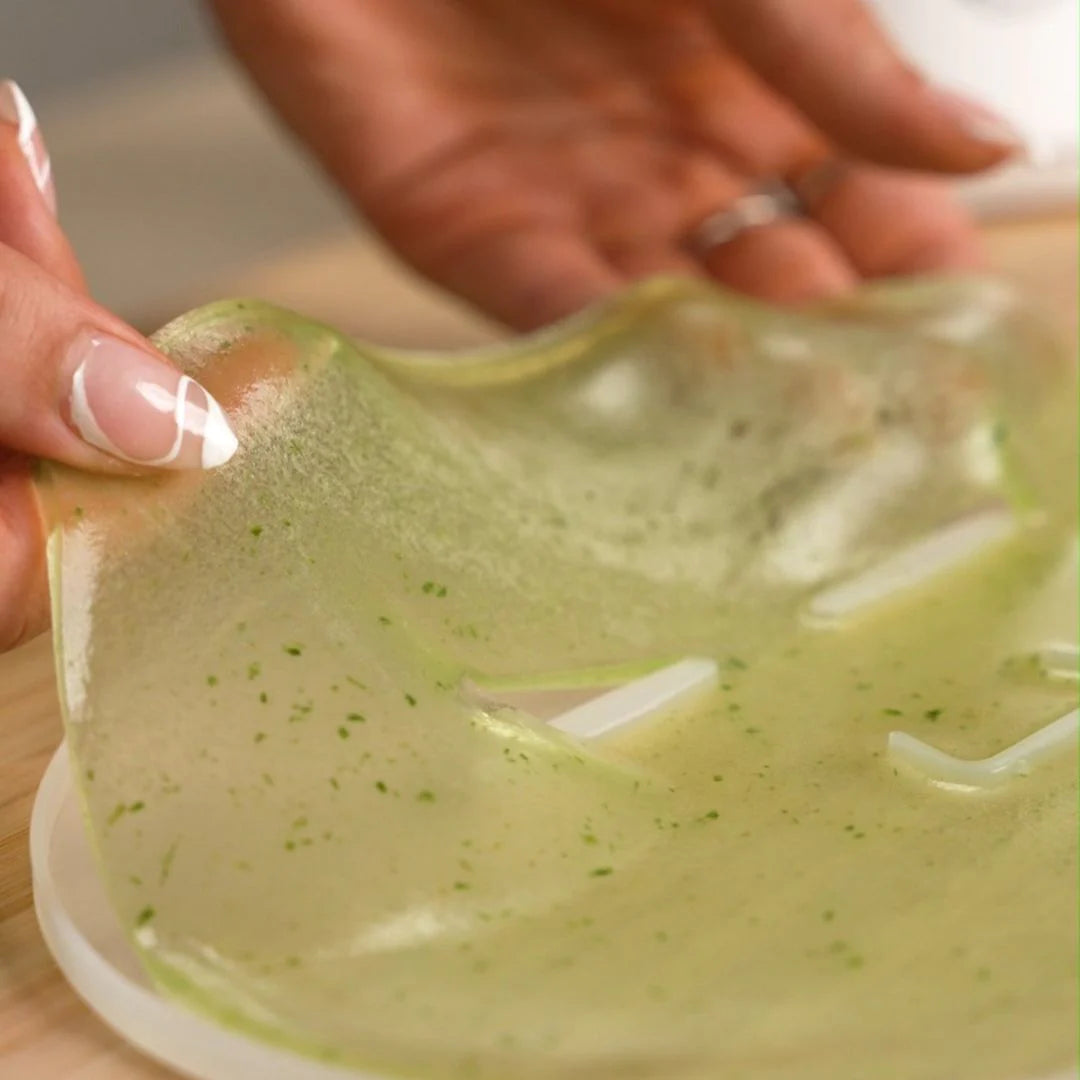 GREAT COMBINATIONS FOR YOUR SKIN
Depending on your skin type, there are some ingredients that are better than others. There are countless amazing combinations you can make. Here we give our suggestions for three good combinations for different skin types:

💡 For oily skin: 1 teaspoon honey (mixed with water), Aloe Vera, lemon, cucumber. This mask is packed with sebum-regulating and anti-inflammatory ingredients that unify and cleanse the skin. Perfect for oily skin.

💡 For dry skin: Avocado, yogurt or coconut milk, 1 teaspoon of honey (mixed with water). The ingredients in this mask will add deep and long-lasting nourishment to the skin, which will feel extraordinarily soft afterwards.

💡 For sensitive skin: Yoghurt, 1 teaspoon of honey (mixed with water), a little cocoa powder. Yoghurt contains probiotics, honey is anti-inflammatory and tightens the skin, and cocoa soothes irritation and provides nourishment.
REMEMBER OUR SATISFACTION GUARANTEE
If you also want to be able to make your very own face masks with ingredients you choose yourself, then our popular Comforth Mask Machine is the obvious choice for you.

It can be used by anyone and is 100% safe to use. It is easy to access, and should you still be in doubt, an English manual is included in the package.

Also remember that you're welcome to change your mind and use our 100-day right of return on all products.

If you have any questions, you can always contact our Customer Service at support@comforth.com
The product
Yes. The mold is made of food-grade plastic, and the collagen pills are made of high-quality collagen and binding agent, which is completely harmless to the skin. As long as you only use natural ingredients in your face masks, it is thus 100% safe and beneficial for your skin.
It takes 5 minutes for the machine to heat up and mix the ingredients. The mask must then dry in the mold for approx. 5 minutes before it is ready for use. The process therefore takes approx. 10 minutes in total. However, this is primarily waiting time, as the initial work of filling ingredients into the machine goes quickly. Therefore, you can do other things while you wait for the mask to be ready.
The masks are 22.6 x 170 cm and fit all faces. The mold ensures that the mask has holes for the eyes, nose and mouth. In addition, the mask sticks well and does not fall off easily.
No. The machine simply needs to be connected to a normal socket.
Any liquid or puree can be used. Very viscous materials, such as honey, should be mixed up with water in a 1:1 ratio for use.
When the mask is finished, the machine automatically goes into cleaning mode. Here you simply add water, use the brush briefly and then click the start button. The machine now cleans itself and when it is done it beeps and then the liquid just needs to be drained.

Always remember to carry out the cleaning protocol after use to avoid the ingredients solidifying inside the machine.
Remember that you are using natural ingredients, so the mask lasts approximately as long as the ingredient used normally lasts. In most cases, you can make the masks and store them in the fridge for up to 7 days. Thus, you also get a cooling effect when you use the cold mask.
Yes. You can buy another 32 collagen pills here.

However, you get 32 collagen pills with your first purchase.
Delivery
We offer delivery with UPS. You can always follow your package on UPS' own tracking page. You will receive the tracking number by email as soon as your order has been dispatched.
We ship from our warehouse in Hals, North Jutland, Denmark.
If you buy before 2 pm. CET. on a weekday, your order will be dispatched the same day. Otherwise, we will ship the next business day. The actual delivery typically takes between 1-3 days but varies from country to country. Find your shipping time here.
Yes. As soon as your order is shipped, you will receive a tracking number so you can easily follow the delivery process. Should you not receive the package as expected, you will of course receive full compensation or a new shipment.
Yes. By virtue of our 100-day satisfaction guarantee, you have the option of returning your purchase within 100 days of receiving the item. Please note that you must pay the return shipping yourself. Read more about our satisfaction guarantee here.
UPS will deliver to your home address. If no one is home at delivery, UPS will deliver to the closest UPS pick-up point.
Other
You can easily contact us at support@comforth.com