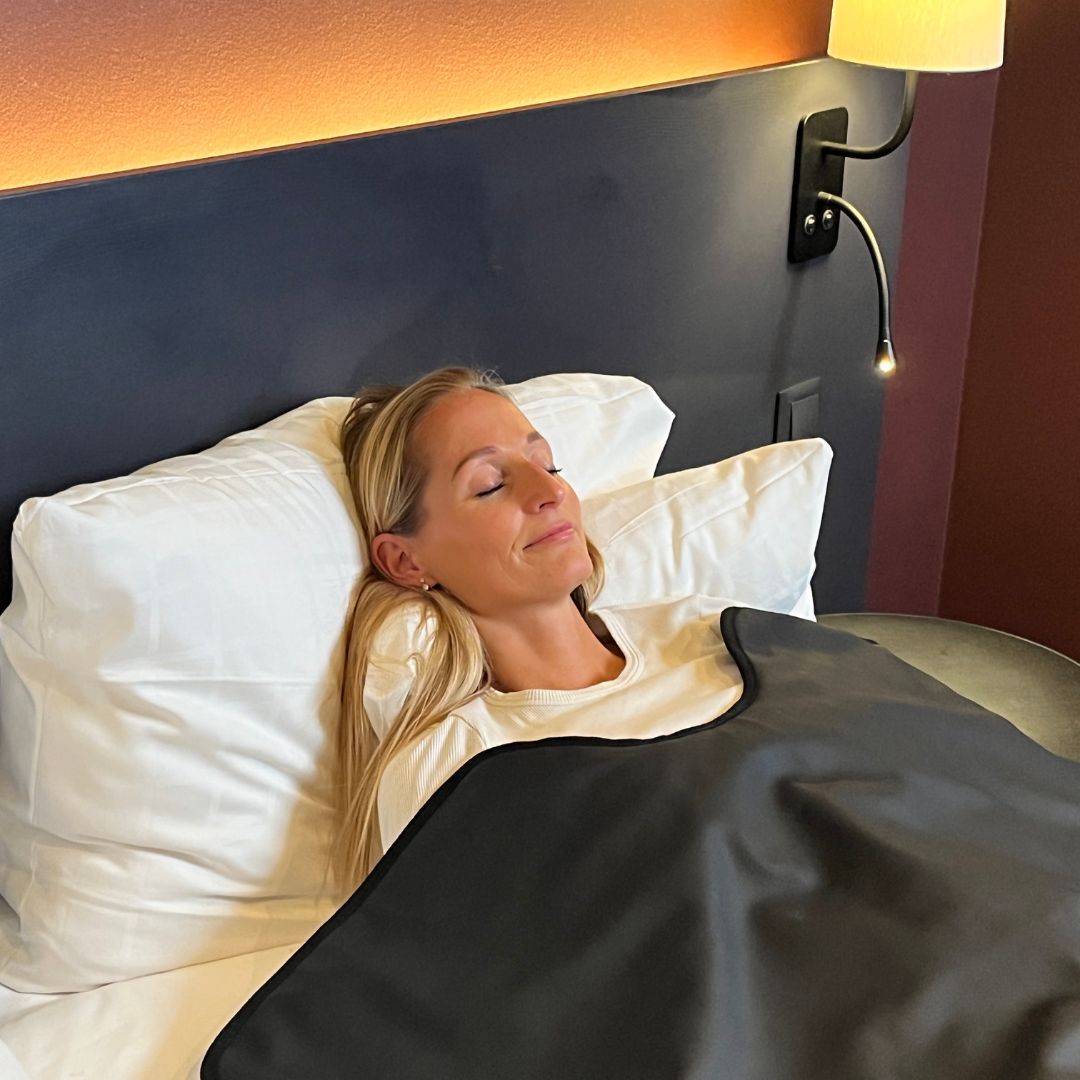 Comforth Ultrasonic Facial Brush
Sale price

$44.00
Regular price

$44.00
(/)
Free 1-3 day delivery with UPS
4.7/5 stars on Trustpilot
Your skin's new best friend
Transform the way you clean your skin! With over 10,000 ultrasonic vibrations per minute and rotating magnetic beads, the Ultrasonic Face Brush provides an ultra-effective, in-depth cleansing and gentle massage of the skin, achieving clean, fresh and glowing skin.
Ultrasonic Facial Brush
Holder/charging station
Charging plug
Manual in English
10,000 ultrasonic pulses per minute
4 settings to choose from
Antibacterial clinical silicone
100% waterproof - take it into the bath!
USB rechargeable
We guarantee you results! With our 100-day 100% satisfaction guarantee you can be absolutely sure that you will be happy with your purchase. If you don't experience the desired results, you get all your money back!
Comforth Ultrasonic Facial Brush
Sale price

$44.00
Regular price

$44.00
Choose options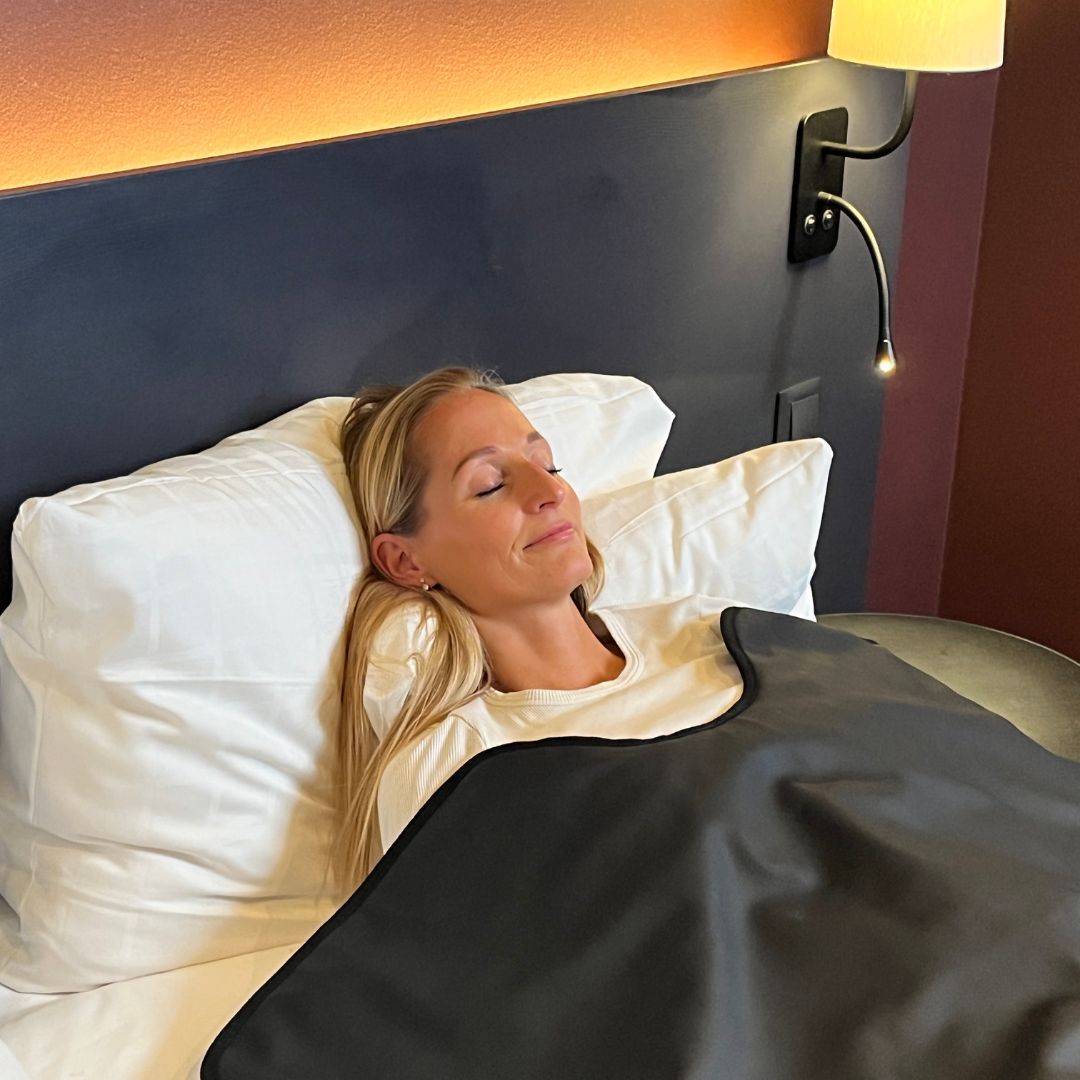 ✔️ Gentle deep cleansing at home
Tired of wasting money on expensive products that don't do what they promise? With the facial brush's ultrasonic technology, you can remove dead skin cells, make-up residues and bacteria from the skin more easily, more efficiently and comfortably than ever before. It gives cleaner and better-looking skin, that absorbs your skin care products better.
✔️ Fantastic benefits
The deep cleanse leaves skin clean, smooth, and rejuvenated. Massage and ultrasonic waves activate enzymes, boosting blood circulation, relaxing pores, and promoting collagen. Plus, your skin absorbs skincare better post-use, maximizing active ingredients. The Ultrasonic Face Brush means better, smoother, more even skin.
✔️ Waterproof, rechargeable and compact
Our facial brush is 100% waterproof, so you can use it in the bath without worry. The magnetic base charges the machine in a flash, and the ergonomic design and antibacterial silicone mean that it can be used by everyone. In addition, the compact design means that it is easy to take with you on the go or when travelling.

✔️ Adjust to your skin's needs
The Ultrasonic Face Brush has 4 settings that vary between the intensity of the ultrasonic vibration and the rotating magnetic beads. The setting can be easily changed with one click. This ensures that you can choose the setting that works best for you.
The Comforth Ultrasonic Face Brush is made from soft, clinical silicone that feels great on the skin. Pamper yourself after a long day with a wonderful facial massage that also deeply cleanses your skin.
CLEANER SKIN IN 30 SECONDS
HERE'S HOW YOU DO IT
Your Ultrasonic Facial Brush should be used in combination with a cleaning product such as facial cleanser, soap or cleansing cream for the best possible experience.
Be sure to wet your face with water before following these simple steps:

1. Add your chosen cleaning product to the brush as shown in the video.
2. Press and hold the power button for one and a half seconds to turn on the product. Select the desired setting by pressing the button repeatedly.
3. Cleanse the face by massaging in circular motions. You can advantageously focus most on the areas where you experience the most impurities. An effective cleaning takes between 30 and 60 seconds.
4. Rinse the face with cold water and finish with your favorite cream or your usual skin care routine.
5. Rinse the machine and dry it carefully with a cloth or towel.

It's that easy to create the ultimate spa experience at home and enjoy a gentle massage that works wonders for your skin at the same time.
CLEAN IN DEPTH
Hands and soap alone are not enough to achieve adequate cleansing of the face, and what remains can lead to pimples, impurities and dull skin. With the Comforth Ultrasonic Facial Brush, you can remove 99.8% of all dirt, dead skin cells and excess sebum production, so you get the skin you deserve - free of impurities and clogged pores. The Ultrasonic Face Brush works as an ultra-hygienic alternative to rancid, bacteria-filled towels, nylon brushes and other scrubbing products.

With clinically antibacterial silicone, the brush cleanses the skin deeply in the most gentle and effective way, meaning there's no risk of breakouts or redness.
The 10,000 ultrasonic pulses per minute remove residues of bacteria, make-up and dirt on the face. In addition, the two magnetic beads, which rotate and massage the skin, will help increase blood circulation and reduce redness, so that you get fresh skin and a beautiful glow. Regular use of the brush stimulates natural collagen production in the skin and can thus help to minimize fine lines and maintain beautiful, smooth and youthful skin.
WHAT THE BRUSH DOES DIFFERENTLY
The Comforth Ultrasonic Face Brush has been developed for optimal skin cleansing for all skin types and has a multitude of benefits:
Soft, deeply cleansing massage
Removes pore-clogging dirt
Stimulates collagen production
Kills acne-causing bacteria
Safe and effective for all skin types
Gentle on sensitive skin
Optimal results are achieved with use 1-3 times weekly.
4 SETTINGS TO YOUR NEEDS
The Ultrasonic Face Brush has 4 different settings, so you can choose the one that best suits your specific needs. The four settings are:
Ultrasonic vibration + rotation of magnetic beads
Strong ultrasonic vibration + rotation of magnetic beads
Rotation of magnetic beads
Pulsating ultrasonic vibration
The product
Yes. It is great for sensitive skin and skin with acne, as it is made of antibacterial silicone that does not irritate the skin.
You can use it every time you want a deep cleansing of the facial skin. We recommend 1-3 times a week, as more is not necessary. However, there is nothing holding you back from using it every day for the relaxation.
You can use the setting that you find most comfortable and that you feel gives the most effective cleaning. There is no risk of over-treating the skin by choosing a setting that is more intense than another.
The brush is charged when you take it out of the box, so it is ready for use immediately. When it needs to be charged, it takes 1-2 hours before it is fully charged.
Yes. The machine is meant to be used together with soap or facial cleanser.
Yes. It works really well against acne and impurities, as it effectively cleans your skin and pores of dead skin cells, sebum, dirt and bacteria. If you have severe acne, you should contact your doctor.
Delivery
We offer delivery with UPS. You can always follow your package on UPS' own tracking page. You will receive the tracking number by email as soon as your order has been dispatched.
We ship from our warehouse in Hals, North Jutland, Denmark.
If you buy before 2 pm. CET. on a weekday, your order will be dispatched the same day. Otherwise, we will ship the next business day. The actual delivery typically takes between 1-3 days but varies from country to country. Find your shipping time here.
Yes. As soon as your order is shipped, you will receive a tracking number so you can easily follow the delivery process. Should you not receive the package as expected, you will of course receive full compensation or a new shipment.
Yes. By virtue of our 100-day satisfaction guarantee, you have the option of returning your purchase within 100 days of receiving the item. Please note that you must pay the return shipping yourself. Read more about our satisfaction guarantee here.
UPS will deliver to your home address. If no one is home at delivery, UPS will deliver to the closest UPS pick-up point.
Other
You can easily contact us at support@comforth.com