HOW TO MAKEYOUR SKIN SHINE
ALL ABOUT MICRODERMABRASION AT HOME
Skin problems can sometimes take up more of our lives than they should. Of course, we have many other things to think about such as career, love life, family and friends, or what to watch on Netflix. However, sometimes we wake up to a red-hot pimple on our chin and/or the wrinkles on our forehead starting to show, and this can easily distract us from the things that are also important in our lives. Enter home microdermabrasion - one of the latest trends to keep our skin clean and our minds at peace.
WHAT IS MICRODERMABRASION?
Definition:
Microdermabrasion involves using a mild abrasive tool to gently remove the top layer of skin. It can exfoliate the skin, reduce signs of ageing, fade age spots and scars, and help skin tone and texture appear more even.
It's always a good idea to be proactive and compliment your clinic visits with maintenance treatments that you can perform at home. Microdermabrasion is a perfect tool in this regard, helping to keep skin looking shiny and clean by gently removing dead cells and dirt from the top layer of the skin. By removing this layer, regular microdermabrasion also allows the active ingredients in skincare
products to penetrate deeper into the skin and work more effectively.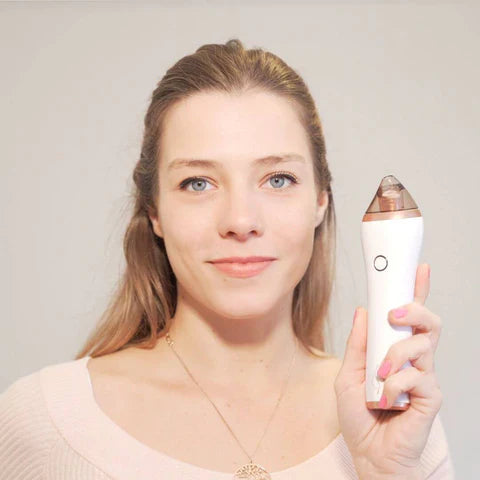 MAKE THE RIGHT CHOICE
WHICH MICRODERMABRASION SHOULD I CHOOSE?
The best microdermabrasion polish the skin with tiny diamonds or crystals while a powerful vacuum suction removes dead skin and impurities. Beware of buying machines with the following characteristics: 
Machines without microcrystals, as these will not achieve the full effect of microdermabrasion. Machines with weak suction, as the strength needs to be intense enough to promote blood circulation in the subcutaneous tissue.
Home-based microdermabrasion should be performed once or twice a week for optimal effect. The treatment can help creams, serums and other products penetrate
better into the skin, ensuring you get the most benefit from the active
ingredients. Although the soft and smooth skin that comes after a treatment can be addictive, it's important not to overdo the frequency, as the skin needs
time to regenerate after each treatment. Therefore, remember to use a good moisturizer.
Since microdermabrasion can be new territory for many, we have created the perfect solution that can be used as a standalone treatment, but also in conjunction with professional treatments. We call it MicroDerm.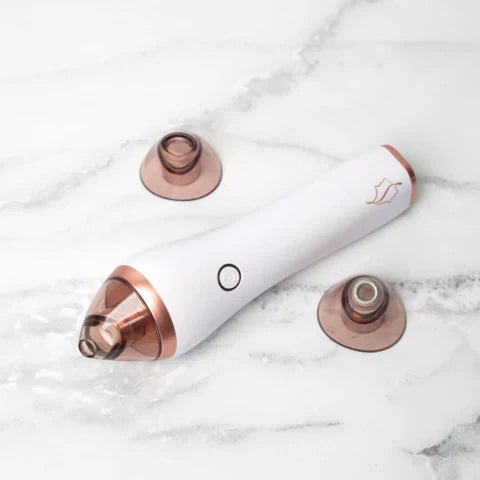 COMFORTH MICRODERM
If you're new to microdermabrasion, the Comforth MicroDerm is the perfect way to get started. If you already have professional treatments, the Personal microdermabrasion is a smart and economical way to incorporate weekly treatments at home. 
MicroDerm is high-quality, compact and easy to use with no previous experience. It has an attachable diamond head to give you the full microdermabrasion experience, but also has a small head to unclog pores and a larger oval head to stimulate blood circulation in the subcutaneous tissue. All dirt and dead skin cells are sucked up and trapped in the machine's easily replaceable filter.
SEE THE PRODUCT
HOW MICRODERMABRASION GIVES "SHINY SKIN"
Once the dead skin cells are removed from the skin, the skin's surface will become much smoother and more uniform as the skin is polished. This allows the skin to reflect light better, giving the effect of glowing skin. After each treatment, the strong vacuum suction will stimulate the subcutaneous production of collagen and elastin, which over time helps to rebuild damaged skin. The treatment provides both short-term and long-term results, which is why thousands of beauty enthusiasts enjoy the treatment on a regular basis.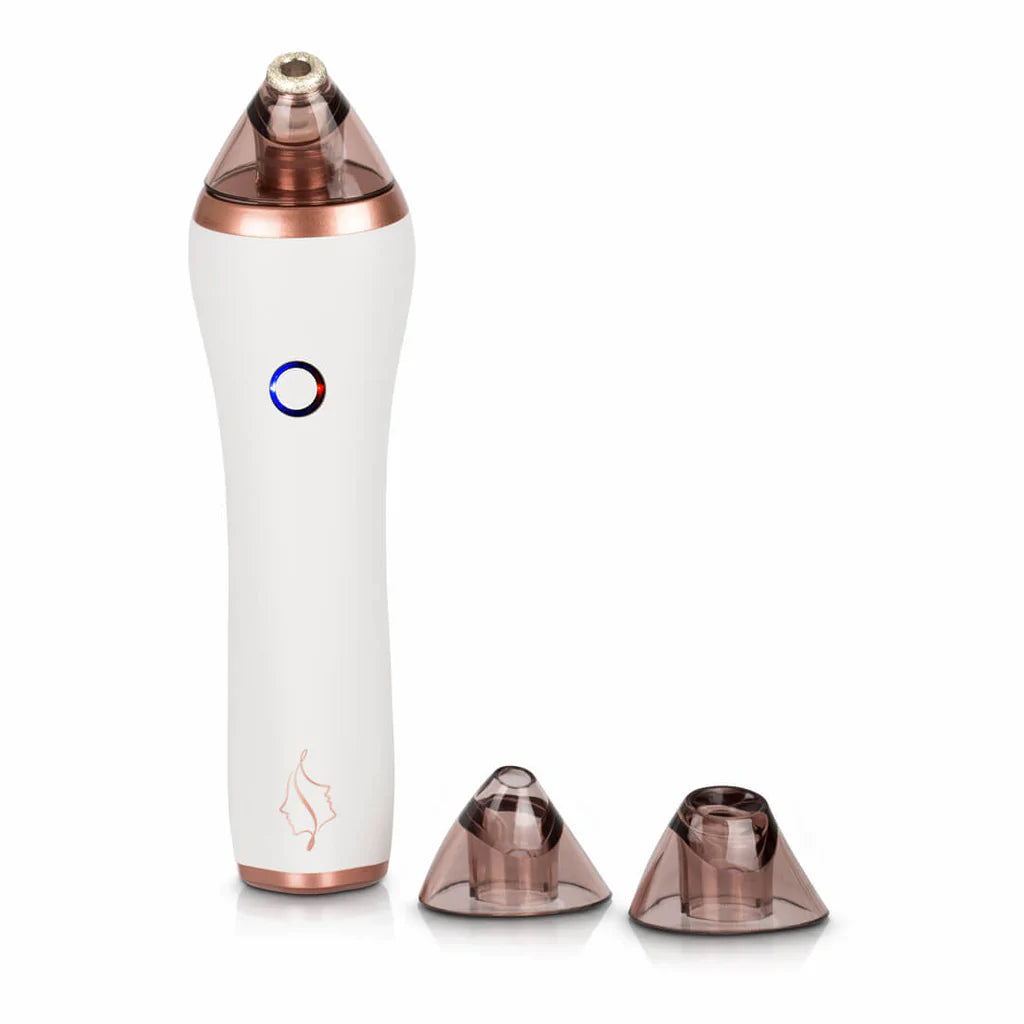 START YOUR TREATMENT NOW
The MicroDerm personal microdermabrasion can be used by anyone who wants nicer, cleaner skin. We recommend treatment once or twice a week for 8 weeks, after which you can reduce the frequency to once a week.
The kit contains 20 filters (approx. 2 years of use) and 5 suction heads. You also get a 100-day 100% satisfaction guarantee and 1-3 days free delivery.
So if you want softer, cleaner and shinier skin, buy MicroDerm by clicking the button below:
GO TO THE PRODUCT
9 Tips for Better Beauty Sleep
If you carry out effective skin care on a daily basis before your well-deserved beauty sleep, you can expect a prettier and more vibrant, daily glow, as well as skin that stays young, beautiful and...
Read more