Comforth Pearl Wax Home Kit for Hair Removal
Sale price

€49,95
Regular price
(/)
Free 1-3 day delivery with UPS
Ultra soft skin for up to 4 weeks with pearl wax
Achieve fantastic results with your hair removal at home and smooth skin for up to 4 weeks with our popular pearl wax. The wax can be used all over the body and gives soft and smooth skin free from pimples, redness and irritation.
1 Comforth Pearl wax machine

10 application sticks


100g wax beads

1 user guide

More wax beads and application sticks can be bought here.
If you buy before 2 pm. CET. on a weekday, your order will be dispatched the same day. Otherwise, we will ship the next business day. The actual delivery typically takes between 1-3 days but varies from country to country. Find your shipping time here.

By virtue of our 100% satisfaction guarantee you have a 100-day right of cancellation. If you inform us that you want a return, you have a further 14 days to send the product. You can buy a return label from us which costs EUR 6,5. The money will be deducted from the final amount repaid when the package arrives at our facility.
Comforth Scandinavia is a Danish, family-owned company established in 2020. Our products are of the highest quality with top notch service, which is reflected in our excellent reviews. Comforth products are for anyone who want to look and feel their best.

If you have any questions, please feel free to contact us at support@comforth.com.
Choose options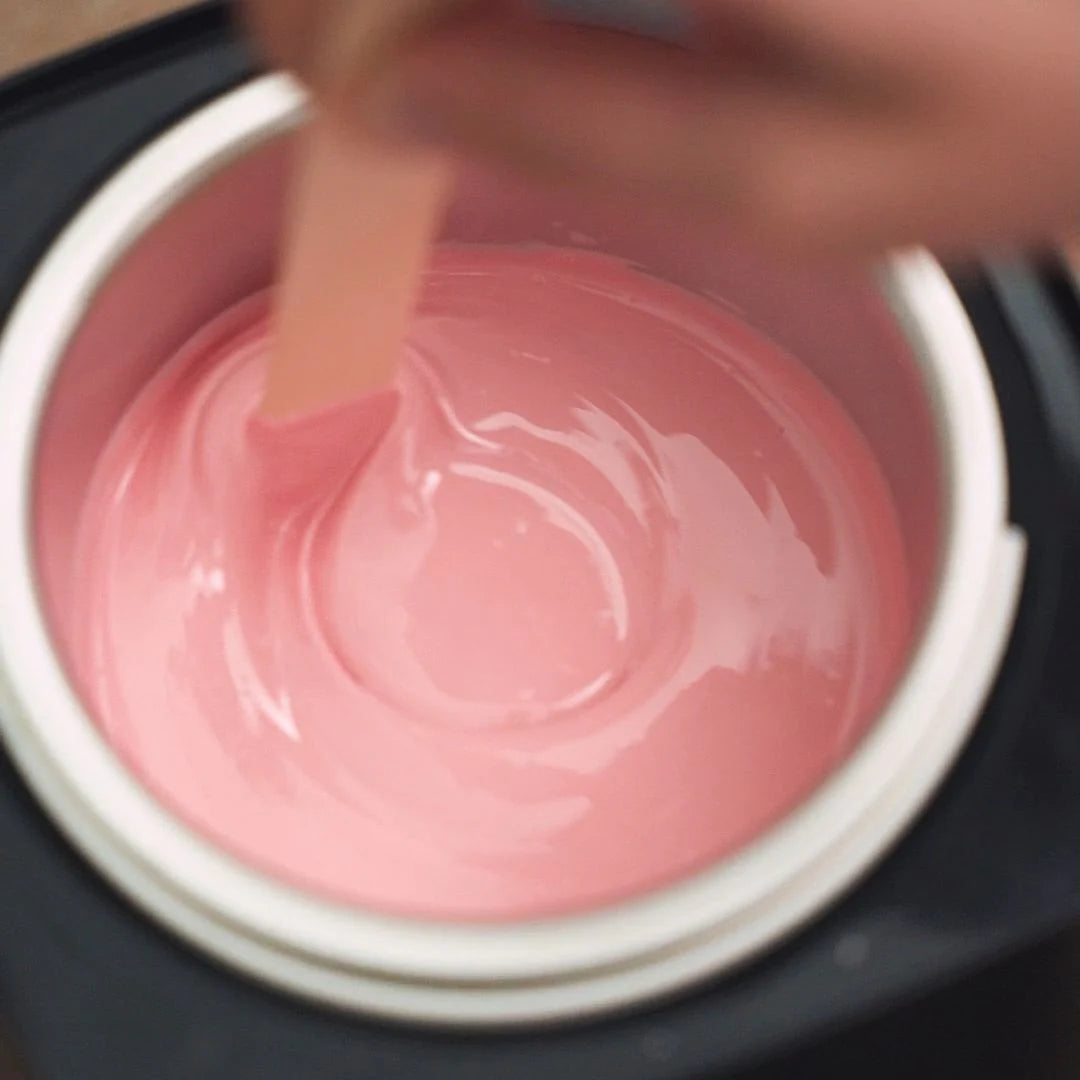 ✔️ Long lasting results
Forget about the hassle of shaving every single day – with our pearl wax, only one treatment is required every 3-4 weeks. Enjoy hairless and smooth skin for weeks!
✔️ Get rid of irritation
Our pearl wax is incredibly gentle on the skin and only sticks to the hairs, not the skin itself. Therefore, you get effective hair removal without skin irritation, itching, bumps, ingrown hairs or beard plague. Our pearl wax is therefore suitable for sensitive skin.
✔️ Less waste and pain
Pearl wax is smart and popular for many reasons. The beads are easy to dose, so you don't overuse the wax. In addition, most people find pearl wax less painful than other types of wax.
✔️ Quick and easy
Once you know the routine, you can perform a pearl wax treatment in just 5-10 minutes. The wax is easy to use and hardens by itself providing you with more convenience.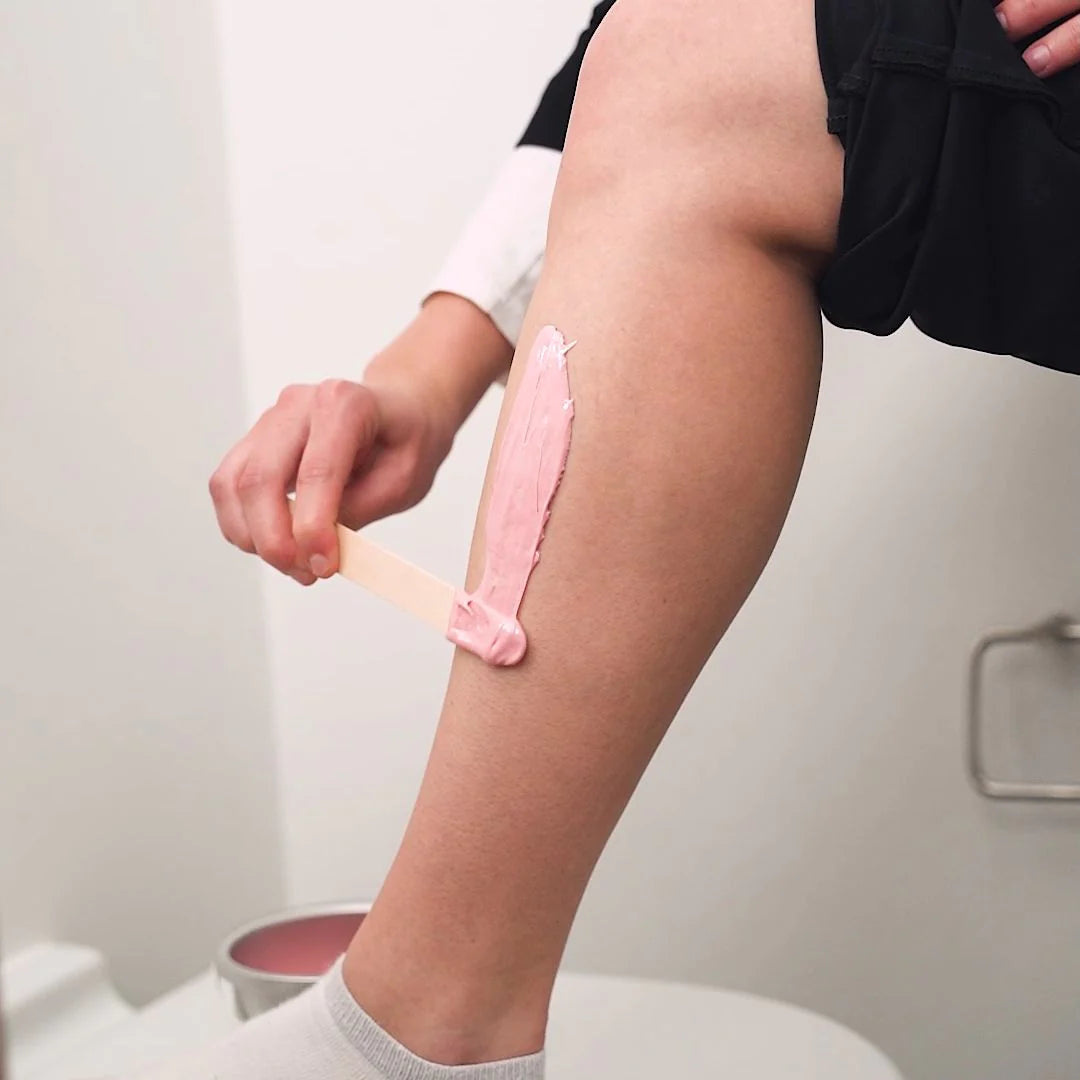 For best results, you should have hair that is at least 3mm long.
IT'S THAT EASY
SILKY SMOOTH SKIN WITH PEARL WAX
1.
MELT THE WAX
Pearl wax is less painless than other alternatives and melts at low temperatures, so there is less risk of burning yourself.
2.
APPLY!
Apply the wax in the direction of hair growth and wait for it to harden. Then pull the wax off against the direction of hair growth.
3.
VOILA!
You can now enjoy your smooth and soft skin for up to 4 weeks before you have to grow again.
WHY YOU SHOULD USE
PEARL WAX FOR HAIR REMOVAL
If you are used to removing your body hair by shaving, then you are familiar with the issue that come with shaving. Shaving hair off the skin with razor blades doesn't just cut off hair but also the vital skin cells. this comes with the risk of creating cuts on the skin which can lead to irritation, itching, ingrown hairs and beard plague.
In addition, most people know that the hair seems to grow overnight after shaving which is why they feel the need to shave every single day and that can be extremely time consuming and frustrating. This is because shaving cuts off the hair on the skin and does not actually remove them from the root. Therefore, it is understandable that wax is a popular alternative to hair removal. You get a more gentle treatment for the skin, which also lasts for several weeks. It's easy and fast, especially with our home kit, where you get everything you need in one package.
Pearl wax in particular is good choice, as it melts at low temperatures and hardens quickly by itself.
Pearl wax is also made from hypoallergenic beeswax which is an excellent choice for people with sensitive skin.
HAIR-FREE RESULTS WITH PEARL WAX
Removing hair with pearl wax is easy, fast and effective and only needs to be done approx. monthly. The advantages of pearl wax include:
Hair-free for up to 4 weeks
Easy and quick
Get rid of ingrown hairs
Get rid of red bumps after shaving
Get rid of time-consuming treatments
Achieve softer and smoother skin
Pearl wax is popular because of its ability to quickly and effectively remove all the hairs from the roots in an area.
THE PRODUCT
Pearl wax is hard wax that does not stick to the skin but only to the hair, which makes the removal process less painful and less messy than traditional wax. You don't have to worry about rashes, cuts and irritation, you will only feel the actual removal of the hair. It is therefore also significantly easier for beginners to use pearl wax on their own.
Your hair should be at least 3-5mm long so that the wax can properly grasp and pull out the hairs at the root and thus achieve the optimal effect of the treatment. The longer the hairs, the better the wax can stick.
For smaller treatments such as armpits and face, you can get several treatments out of each bag, while larger treatments such as the legs will require a whole bag.
If you haven't tried pearl wax or another type of wax before, it can seem overwhelming to get started. But remember that practice makes perfect - and if you follow our simple step-to-step instructions, you can't go wrong:

1. Start by placing 30-100 grams of hard wax beans in the wax pot.

2. Set the temperature to 120 degrees and wait 8 – 15 minutes until the wax has completely melted. You can use one of your wax sticks to stir the wax to speed up the process.

3. When the wax has melted, change the temperature to 50-65 degrees. It is then recommended to keep the temperature at 50-65 degrees.

4. Carefully apply a bit of the melted wax to your hand, making sure the wax is not too hot.

5. Then apply wax to the desired treatment area in the direction of the hair.

6. Wait 10 to 20 seconds for the wax to dry, then tear off the wax in the direction of hair growth. (Do not wait too long to remove the wax, otherwise it may crack).

7. Finally, you can use any kind of body lotion to soften and care for the area in question. However, preferably use a lotion without perfume.

Tip: Make sure your skin is clean and dry before treatment. It can be a good idea to exfoliate the skin beforehand.
Since the wax hardens, you can't just clean it with soap and water. For cleaning, follow these instructions:

The pearl heater and bowl do not need to be cleaned after each use. Cleaning every 2 or 3 times is more than reasonable. In addition, excess wax from one treatment can easily be left and reused for the next treatment.
The treatment removes the hair at the root, which is why the hair-free result typically lasts around 4 weeks before the hair has grown back. Initially, some people may experience feeling or seeing hair in the treated area a few weeks after the wax treatment. This is because the hairs on the body are in different growth cycles. The hairs you can see in the first 1-3 weeks after treatment have been just below the skin's surface when the treatment was carried out. Therefore, you can advantageously treat approx. every 3 weeks when you start waxing with pearl wax.
DELIVERY
We offer delivery with UPS. You can always follow your package on UPS' own tracking page. You will receive the tracking number by email as soon as your order has been dispatched.
We ship from our warehouse in Hals, North Jutland, Denmark.
If you buy before 2 pm. CET. on a weekday, your order will be dispatched the same day. Otherwise, we will ship the next business day. The actual delivery typically takes between 1-3 days but varies from country to country. Find your shipping time here.
Yes. As soon as your order is shipped, you will receive a tracking number so you can easily follow the delivery process. Should you not receive the package as expected, you will of course receive full compensation or a new shipment.
Yes. By virtue of our satisfaction guarantee, you have the option of returning your purchase within 100 days of receiving the item. Please note that you must pay the return shipping yourself. Read more about our 100-day satisfaction guarantee here.
UPS will deliver to your home address. If no one is home at delivery, UPS will deliver to the closest UPS pick-up point.
Yes, we do. We send all orders from Denmark.

Do you wish to order to Sweden, visit our swedish site.

Do you wish to order to Norway, visit our norwegian site.

Do you wish to order to Denmark, visit our danish site.
OTHER